Join in on a vibrant discussion with styling and personal branding consultant Kate Obert as we delve into the intricacies of uncovering and expressing your unique, authentic vibe.
Explore how fashion influences our energy and brand experience, as well as discover strategies to leave a positive and fun impression on your potential clients.
Don't miss out on this episode filled with insights on personal branding, authenticity, and creativity!
💎
NEW! InnovatorOS podcast companion guide and Visualizing Your High-Vibe Personal Brand Experience template -- instant access ⬇️
---
Podcast
---
Key Takeaways:
Finding the Perfect Creative Environment: Kate underlines the importance of identifying an environment that fuels creativity and resonates with your personal brand. It could be anywhere - a serene spot surrounded by palm trees or a completely new, distinctive environment that sparks fresh ideas.

Defining Personal Style: Kate shares her unique approach to defining personal style, beginning with an intuitive wardrobe audit and creating an inspirational Pinterest board. She emphasizes how personal style influences all aspects of life and the need to avoid social media noise for true self-expression.

Personal Branding - Reputation and Beyond: Our discussion delves into personal branding as a holistic lifestyle. Kate advises documenting life and sharing your journey, which helps in identifying unique abilities and strengths, providing a 360 approach to style that includes your digital presence, personal interactions, and overall lifestyle.

Authenticity and Boundaries in Branding: Kate underscores the critical role of authenticity in personal branding. She shares practical tips on finding the right balance between openness and privacy while crafting creative ways to build relationships with your audience.

Maintaining a Uniform Brand Vibe: Kate talks about the importance of maintaining a uniform vibe across your brand while accommodating different moods. By staying in alignment with yourself, authenticity becomes a natural byproduct.

Silent Ambassadors and Sensory Branding: One of the fascinating parts of our conversation revolves around the strategic use of silent ambassadors and sensory branding. Kate reveals how seemingly random items can create intentional and memorable brand experiences that appeal to all senses.

NECESSARY - A Tool for Personal Branding: Kate introduces her online course 'Necessary,' a comprehensive tool that helps individuals connect with their brand and pivot when required.

Community Feedback for Branding: We discuss the significance of community feedback in personal branding. Kate believes that a sounding board for elements like mood boards and imagery ensures effective brand representation.

Innovative Use of AI in Brand Experience: Kate shares her innovative use of AI tools like Chat GPT for brainstorming ideas and creating mood boards.

Creating Unique Business Cards: Kate unveils her unique business cards that encapsulate her brand's aesthetics and enable deeper connections with recipients.

Curating Positive, Interactive Experiences: Towards the end, Kate emphasizes the importance of curating positive, interactive experiences with brand elements, fostering a sense of ownership and promoting engagement.

The Simplicity of Personal Branding: We wrap up by acknowledging the simplicity and subjectivity of personal branding. Kate's key takeaway? Always stay curious and committed to solving your audience's personal branding challenges.
---
Question from Kate: What are some specifics that you're struggling with in your personal brand?
Comment on this post to share your input!
---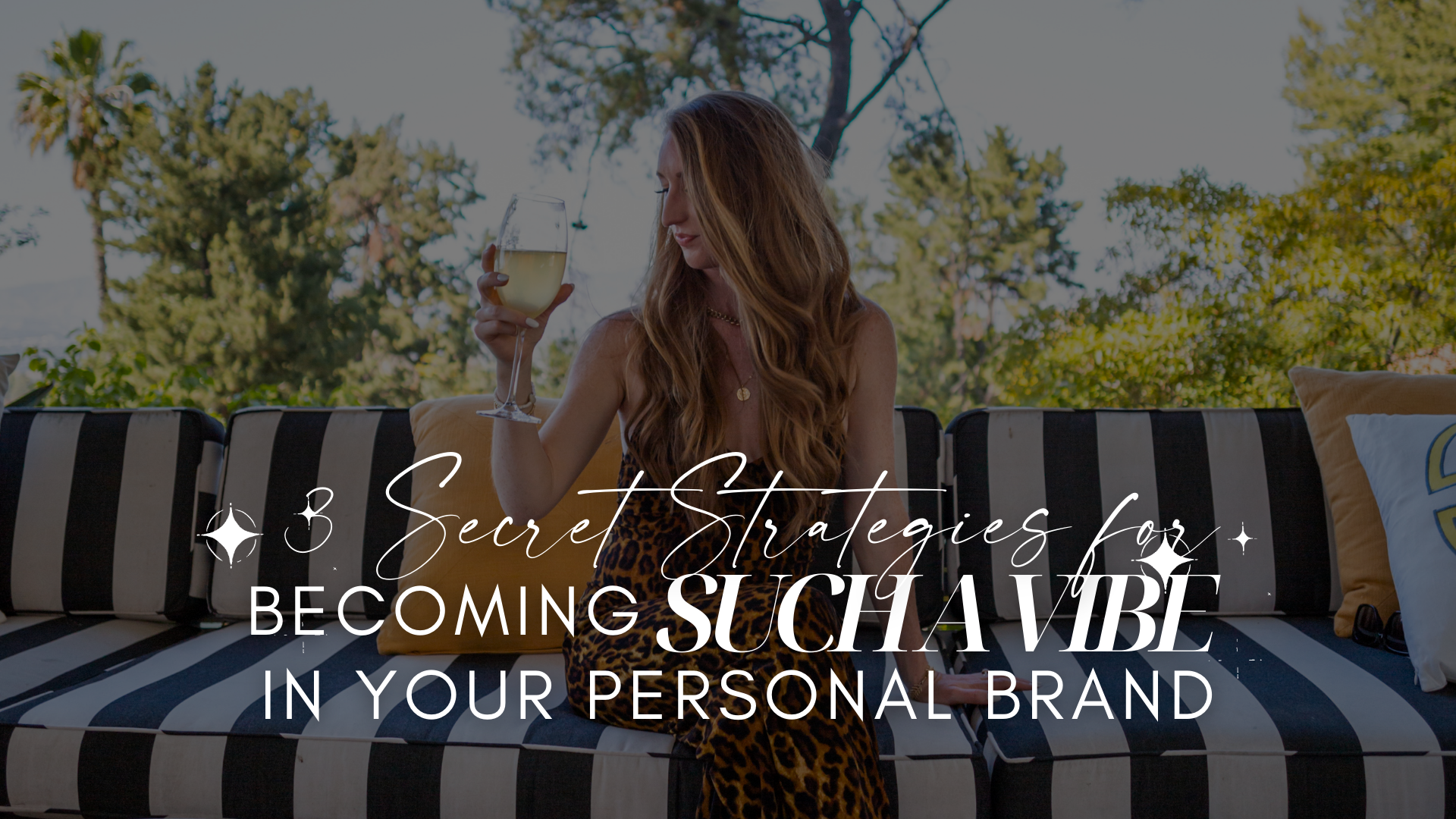 Website and 1:1 Services:
NECESSARY Personal Branding Course + Community:
Follow on Instagram:
Having trouble seeing this IG post? Click here to go to Kate's profile.
Subscribe on Youtube: